Click Here to Go to Article Page

June 25, 2018
Seniors benefiting seniors — and the rest of us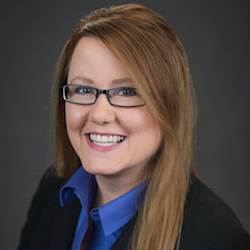 &nbsp
"Make the most of every day."
"Never stop laughing at yourself."
"Enjoy what you have and realize that as you get older, it's not going to be exactly the same."
"If you have the time and some money … go travel and see something. …Memories in life will make it worthwhile."
These are some of the pearls of wisdom that six residents at Bethesda, MD-based Meridian Senior Living shared via a video made for students graduating from school this year. Videographer Steve Andrews created the two-minute video over the past year, and Meridian shared the video on its website and social media.
That kind of advice is good for people of all ages to hear, but Meridian and its residents chose to share it now "to offer perspective and guidance to the latest graduates," said the company's principal and chief sales officer, Kevin Carlin.
Video figures into another way that Meridian is choosing to help students. The company has launched a scholarship program for families of residents. Awards will range from $1,000 to $3,000, and anyone under the age of 25 can apply.
The application is where the video figures in. Each entrant must create and submit a three- to 10-minute video commemorating a relative who lives in a Meridian community (the company has communities in 22 states). "This video can include photos and video to highlight memories, stories and advice to share with children of today," Meridian said in an announcement of the contest. Perhaps the competition will result in even more wisdom from which we all can benefit.
Applicants should upload their videos to YouTube and then share the link via an email to tbutler@meridiansenior.com by Aug. 31. Awards will be announced Sept. 15.
My advice to potential winners: Take a shot! And watch the video below.
Lois A. Bowers is senior editor of McKnight's Senior Living. Follow her on Twitter at @Lois_Bowers. Email her at lois.bowers@mcknights.com.