Live Stronger, Live Better
Assisted Living in Washington, District of Columbia
Welcome to Chevy Chase House in Washington, DC
 Boutique Senior Living for Better Well-Being
---
Our boutique assisted living community in Washington, District of Columbia, features services to help seniors live their best life. With well-designed and spacious apartment homes with convenient features to a delicious dining experience, to a true commitment to overall wellness, Chevy Chase House offers its residents an easy transition from their homes to a beautiful community where worries can subside. Trust that our friendly staff at Chevy Chase House is here to provide you with all the resources and care needed to make life easier, more comfortable and more joyful. Gather friends together to meet for happy hour. Meet with our full-time exercise physiologist for your daily training appointment in the new gym. Take in all that DC has to offer with our convenient location.
Maintenance-free living allows you to spend your time how you wish – set free from the task of daily chores and empowered to live extraordinarily. Interested in Chevy Chase House for a loved one? We are here for you as you research options for your loved one.
Rehabilitation and Exercise Physiology
PARTNERING WITH FOX
Chevy Chase House and national provider FOX Rehabilitation are proud to partner together to help our residents be stronger, more mobile and improve their quality of life.
Testimonials
In Their Words
---
"Chevy Chase House Chevy Chase House was very clean and in a great neighborhood. The staff was spectacular. The apartments were spacious for the most part but were missing some amenities in the bathroom, such as a seat for somebody to sit in while taking a shower. Also, there was only one washer and dryer per floor for the residents to share. The menus were spectacular at the place. Even the food was available any time of day, which was great. The only other thing was that the elevators are incredibly small."
- Suzie via Caring.com.
Photo Gallery
Our Community in Pictures
---
Our community was designed for those who want to live independently, but need a little extra support with the day-to-day tasks of everyday life. At Chevy Chase House, we're here to provide you with the fun and carefree lifestyle you deserve, while providing assistance when it's needed. Our residents live a social and active life, enjoying their days however they please.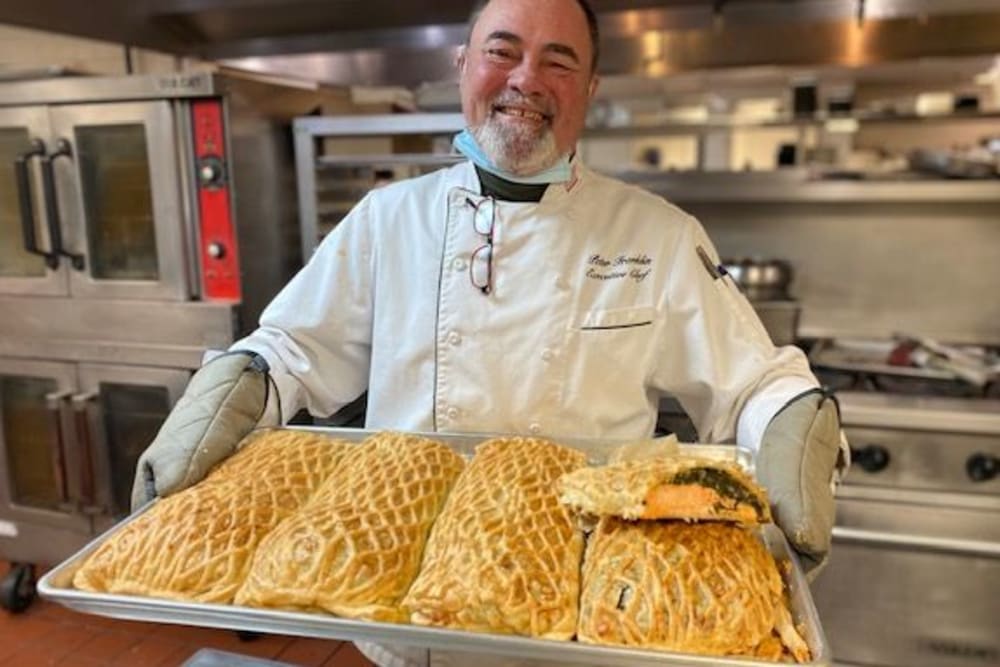 Explore the Town
Walk to Your Favorite Shops & Dining Spots
---
Our residents live a social and active life, enjoying their days however they please.