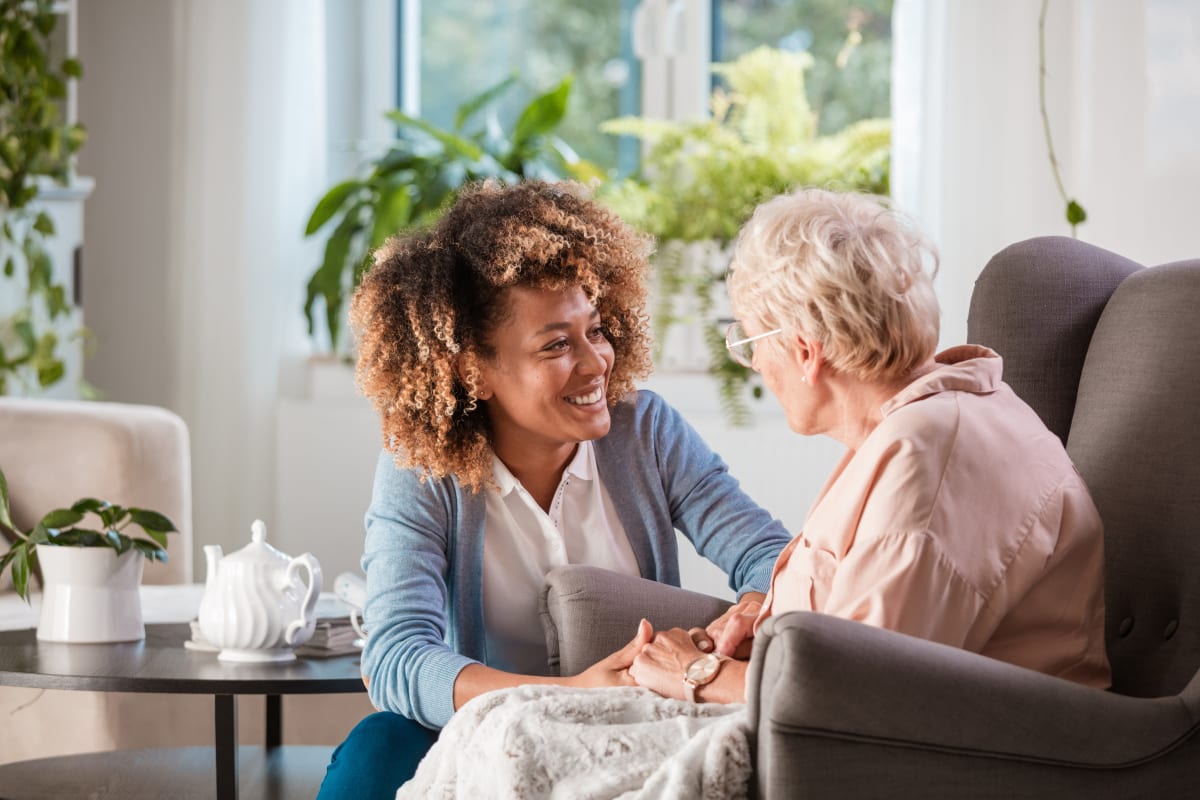 Compassionate Dementia Care
Montessori Moments in Time™ Memory Care
Our Montessori Moments in Time™ program is the cornerstone of Meridian Senior Living's comprehensive approach to memory care and was developed through extensive research and first-hand experience with our residents throughout the years. We strive every day to integrate purpose and meaningful moments into the lives of our memory care residents through a customized program that honors our residents and their journey with Alzheimer's, Parkinson's or other dementia. Our secure, specialized memory care neighborhood offers spacious private suites in a home-like setting, with supervised access to amenities, and assistance by our highly trained and caring staff.
Vitality by Revolution in Motion™
Vitality by Revolution In Motion™ is a groundbreaking movement program that's beneficial for seniors at any level of fitness. Designed by Dr. Edythe Heus, this neurologically based system is employed at select Meridian Senior Living communities and improves balance, agility, posture, and flexibility. It also boosts energy, focus, and concentration, and aids in fall prevention. But most importantly, it's fun, fresh, and playful with no grueling sessions of repetitive movement.