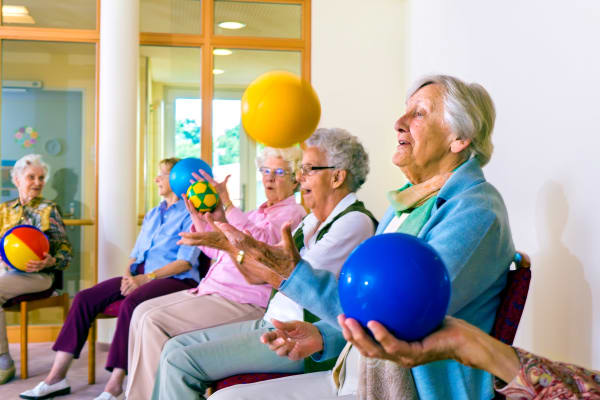 EARLY STAGE MEMORY LOSS.
Reflections Program
The Reflections program aims to stimulate and exercise both hemispheres of the brain with specialized programming that encourages novel and complex thinking. The program offers a variety of group activities that promote problem-solving and independence, such as intergenerational programs, clubs and organizations, cultural field trips, sensory stimulation, cooking classes, health and wellness activities, life skills, community volunteering and outreach, Qigong, continuing education, and international programming.
STRONG BODIES. STRONG MINDS.
Revolution in Motion
Sunlit Gardens is proud to offer Revolution in Motion, an exciting exercise and mobility program specifically designed for seniors by Dr. Edythe Heus in collaboration with Meridian Senior Living. Learn how our residents benefit from the program.