COMPASSIONATE DEMENTIA CARE​
Exclusive Memory Care Programming
Our MONTESSORI MOMENTS IN TIME™ memory care program is a thoughtful and innovative approach to caring for those with Alzheimer's or other dementia. This multi-facetted program maintains our commitment to an active, meaningful lifestyle regardless of care level. We take away the worry with a safe, secure environment with caring staff members dedicated to the wellbeing of each resident.
STRONG BODIES. STRONG MINDS.
Revolution in Motion
The Reserve at East Longmeadow is proud to offer Revolution in Motion, an exciting exercise and mobility program specifically designed for seniors by Dr. Edythe Heus in collaboration with Meridian Senior Living. Learn how our residents benefit from the program.
Personalized Therapy
Empower Me Wellness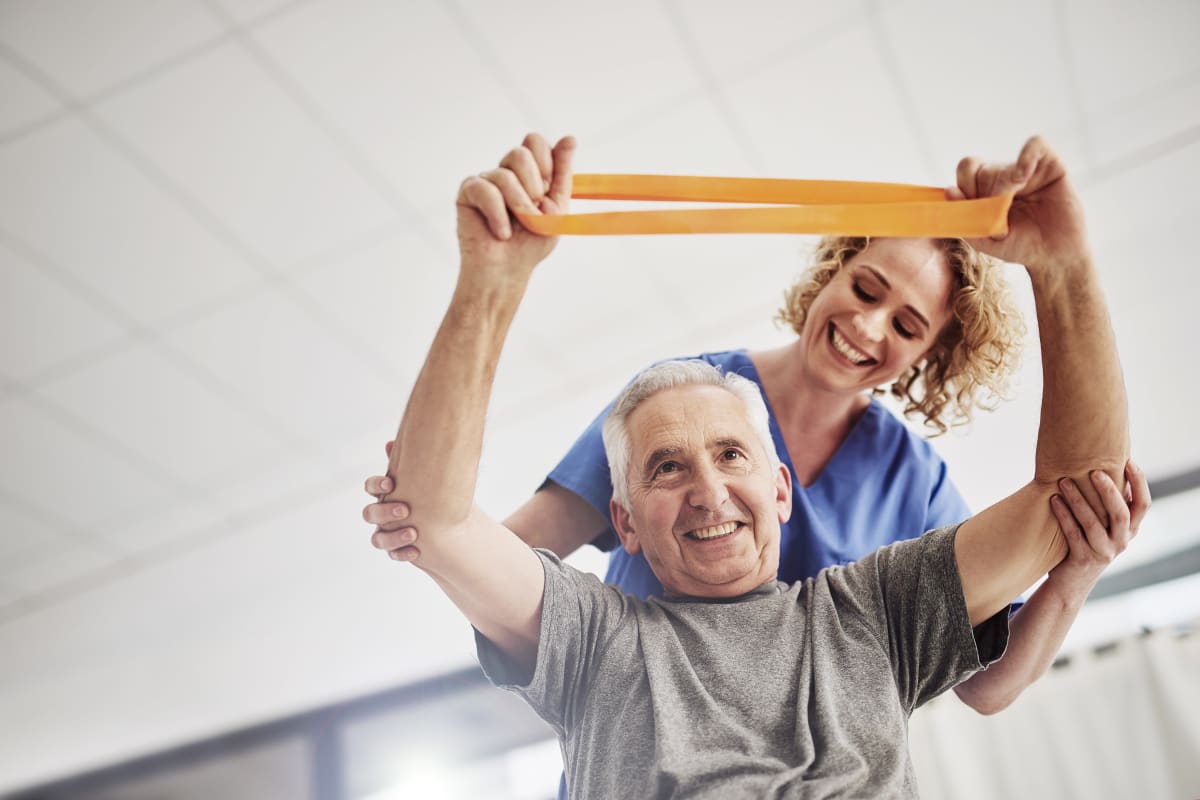 Empower Me Wellness
Empower Me Wellness provides personalized outpatient therapy solutions! The team of therapists are specialized in rehabilitation for the older adult, with a commitment to enhance the quality of life for our residents. 
Conditions Addressed Include
Lower Back or Neck Pain
Shoulder or Wrist Pain
Hip or Knee Pain
Arthritis
Tendonitis
Muscle Strengthening
Cognitive Retraining
Joint Inflammation
Communication or Swallowing Dysfunction
Vestibular or Balance Disorders
Offerings
The treatment approaches are individualized, functional and person-centered, and can include modalities and hands-on exercises to decrease pain, promote healing, and to restore function. They Offer the Following:
Physical Therapy
Occupational Therapy
Speech Therapy
Wellness Programs
Physical Therapy
Exercises for endurance and strengthening.
Treats swelling, joint pain, and limited range of motion.
Balance training and fall reduction.
Occupational Therapy
Training on functional skills needed to independently complete daily tasks.
Improves ability to transfer in/out of the tub, shower, bed, and car.
Speech Therapy
Improves swallowing skills through muscular strengthening.
Addresses expressive and receptive communication skills.
Cognition retraining.
Wellness Programs
Individual or small group wellness classes for functional mobility and cognitive fitness.
The Process
Once a skilled therapy need has been identified, let us know and we will verify your insurance benefits and obtain an order from your physician.
We will complete an initial evaluation. This is when we get to know YOU and YOUR rehabilitation needs.
Our therapists will put together a plan of treatment to help you achieve your goals.
A physician's order is needed to begin therapy. We bill Medicare, other insurers and private pay for services.